The Last Right
Wednesday 13 November 2019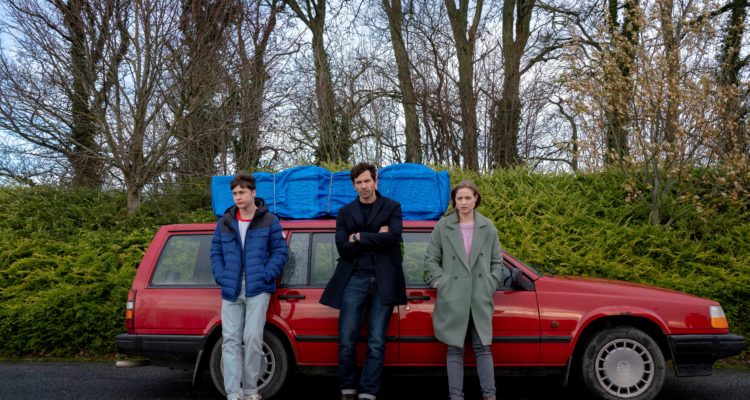 The Irish comedy drama, The Last Right which was partly shot on Rathlin in December 2018 will be released across Ireland on Friday 6th December.
The two days of shooting on the island were a very good example of cooperation between a media company and a local community, with island businesses and individuals working hard to feed and accommodate cast and crew, and with a good proportion of the island population appearing on camera at some stage or another!
"A fateful exchange on a flight from New York to Ireland has complicated consequences for Daniel Murphy (Michiel Huisman). He's left in charge of a corpse, the body of someone he never knew. He is persuaded to take on the challenge of getting an environmentally friendly cardboard coffin from his family home in Clonakilty to Rathlin Island by his autistic younger brother Louis (Samuel Bottomley) and Mary (Niamh Algar), a flighty young mortician with her own agenda. A bold and original road movie caper, The Last Right announces writer-director Aoife Crehan as a thrilling new voice in Irish cinema."
The film's trailer is available here.
2 brothers, 1 stranger and a coffin. Discover the journey of a lifetime in The Last Right.
In cinemas across the island of Ireland December 6.