Accommodation on Rathlin
* Please read the special arrangements that are in place (see here) for the gradual relaxation of lockdown restrictions on Rathlin and on travel to the island, before planning a visit. Thank you. *
Rathlin has a range of different accommodation options to suit every budget.
For rates, availability and bookings please contact the accommodation providers directly.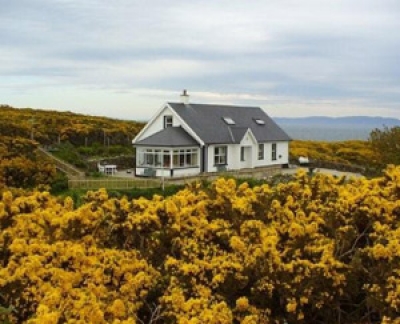 Coolnagrock B&B.
"Coolnagrock will remain closed for the 2021 tourist season. We apologise for the inconvenience."
'Situated on the east side of Rathlin Island. The B&B has uninterrupted views of Church Bay and the Mull of Kintyre in Scotland'.
Phone: 028 2076 3983, 077 1812 4662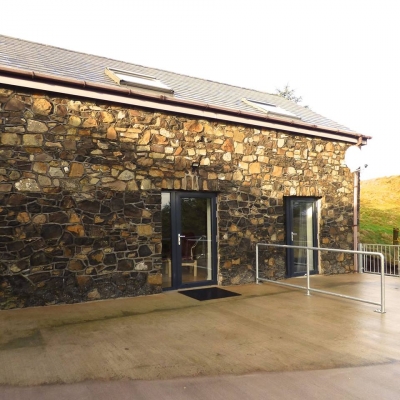 Facebook
Druim Apartments Self Catering.
Druim Apartments will remain closed until 1st September 2020. After this date we will be opening on a limited basis. There will be a three night minimum booking and we will be leaving a day free to deep clean between each booking. We apologise for inconvenience caused and look forward to recieving guests in September. Please ring 07956005734 for further details.
'A newly arrived option for accommodation on Rathlin, Druim Apartments have been created over the last year or so by Una and Stewart who live nearby. The apartments are located in a recently converted barn situated approximately three miles from the harbour.'
The Loft is a first floor one bedroomed apartment with an ensuite bathroom and a kitchen/living room space with a sofa bed. It is accessed from an exterior staircase.
The Cabin is a one bedroomed wheelchair accessable apartment with bedroom/living room area and ensuite wet room.
There is a two night minimum booking policy.
The Studio is an Art Workshop space that can be rented with the apartments.
Phone: 079 5600 5734
Email: druimrathlin@gmail.com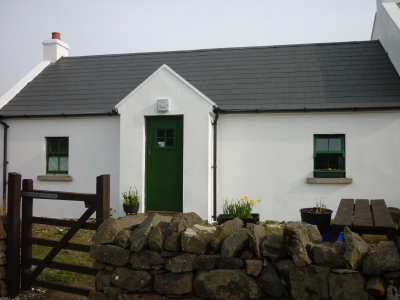 Facebook
Kinramer Cottage Bunkhouse.
Kinramer Cottage is not available for short term multiple occupancy stays this summer. We are sorry not to be hosting the RSPB team as usual, but hope that next year we'll be able to welcome many guests again.
'A special place away from the crowd, welcoming small groups and individuals who appreciate somewhere different and distant'.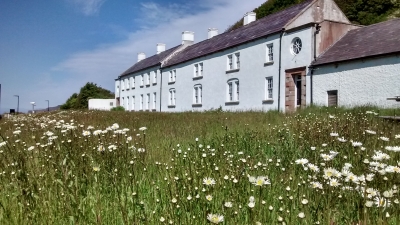 Facebook
Manor House Guest Inn.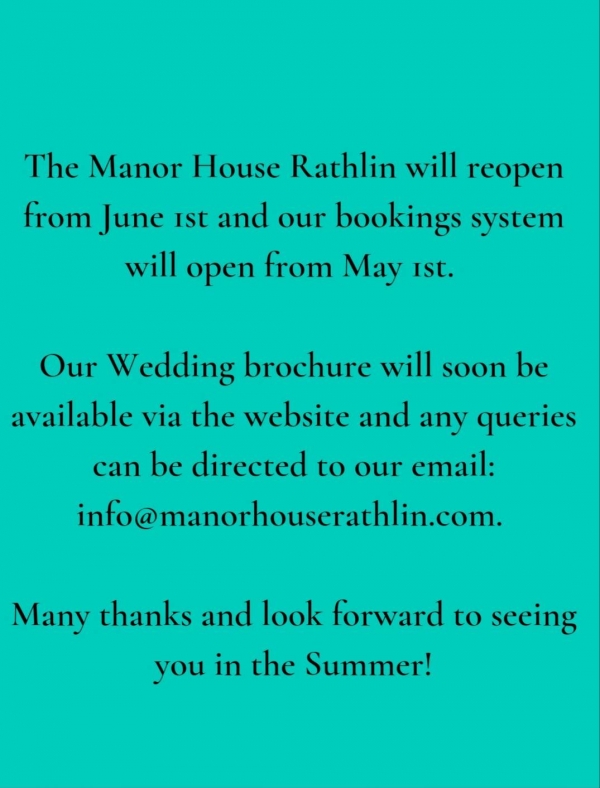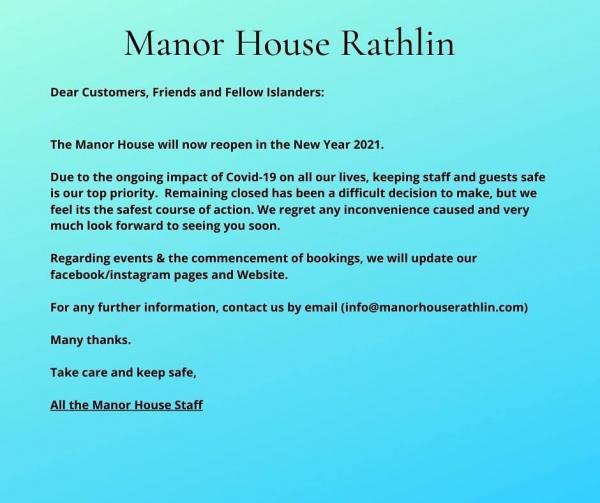 Due to the Covid-19 Pandemic, the Manor House is closed until 2021. We are sorry for any inconvenience caused.
'Recently restored and refurbished, The Manor House Rathlin Island is in the jaw-dropping location of Church Bay overlooking the harbour, with stunning panoramic views over the Atlantic Ocean.'
'Steeped in history, the listed Georgian Manor House built in the 18th Century, comprises eleven guest rooms, a licensed restaurant and an event space to accommodate forty guests, and is now under new management.'
Phone: 028 2076 0046, 078 8689 3296
Email: info@manorhouserathlin.com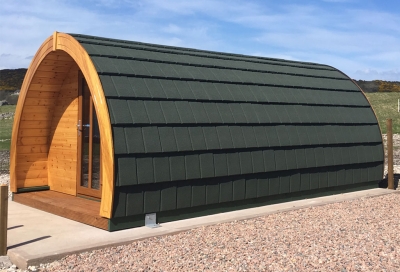 Facebook
Rathlin Glamping Pods has now closed for the winter.
"Rathlin Glamping will open from the 1st August with season closing again 14th September 2020. We sincerely apologise to all who were hoping to visit the pods this year and to those we had to cancel. To existing guests and those who are booking over the next few weeks please check out the Rathlin Community Website (www.rathlincommunity.org) for facilities that are open on the island and those that remain closed. Also check the Rathlin Ferry Ltd for rules with regards to travel and bookings (www.rathlinballycastleferry.com)
All guests when visiting must adhere to Public Health guidance with regards to Covid-19 and must NOT travel to island if Covid symptoms present.
From the entire team at Rathlin Glamping we wish all our supporters best wishes and good health for the remainder of 2020.
For further information please visit or website at www.rathlinglamping.co.uk
Or
Telephone; 07715897773 / 07702706882
Or
Email: info@rathlinglamping.co.uk"
See here for more information.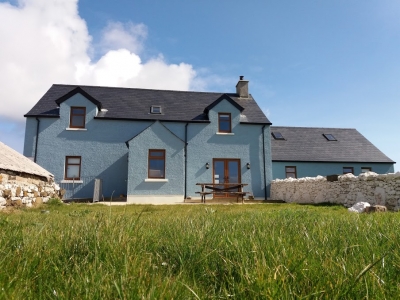 Facebook
Rathlin Island Hostel will reopen from Thursday 16th July for private let holiday accommodation, with the whole hostel available as a single let. The Hostel will have a 24 hour period between stays for deep cleaning, and hand sanitiser will be provided for guests. See here for more detail.
"We offer comfortable and modern budget accommodation with facilities such as free wifi, kitchen and TV room."
Phone: 07563814378
Email: info@rathlinhostel.com
Web: http://rathlinhostel.com/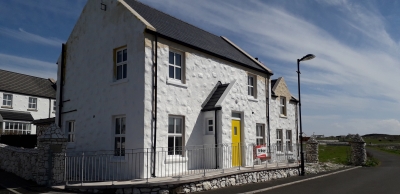 Facebook
"Rathlin Venture is closed for the foreseeable future and our calendar has been cleared for the rest of the season."
"UPDATE: We've made the difficult decision to keep seakips lifeboat closed for the 2020 summer season. If anything changes, we'll keep you updated. For now, we look forward to meeting our many eager guests in 2021!"
Email: info@seakips.com
Web: www.seakips.com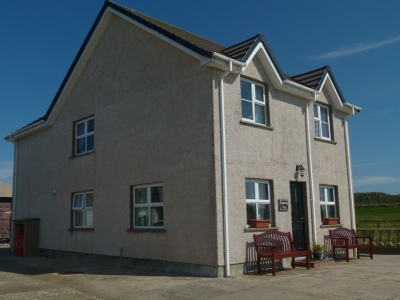 "Soerneog View Hostel will remain closed for 2021. Sorry for any inconvenience. The Bicycle hire business plans to reopen 4th June 2021."
There are unfortunately no camping facilities on Rathlin.