Eating out on Rathlin
* Please read the special arrangements that are in place (see here) for the gradual relaxation of lockdown restrictions on Rathlin and on travel to the island, before planning a visit. Thank you. *
Enjoy a bite to eat while you're visiting Rathlin!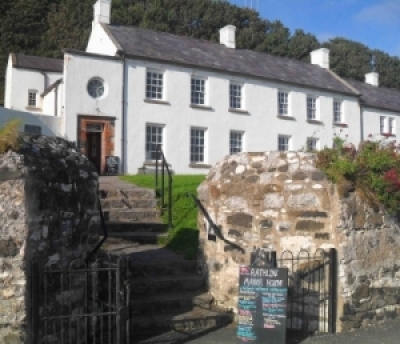 Facebook
Manor House Café & Restaurant.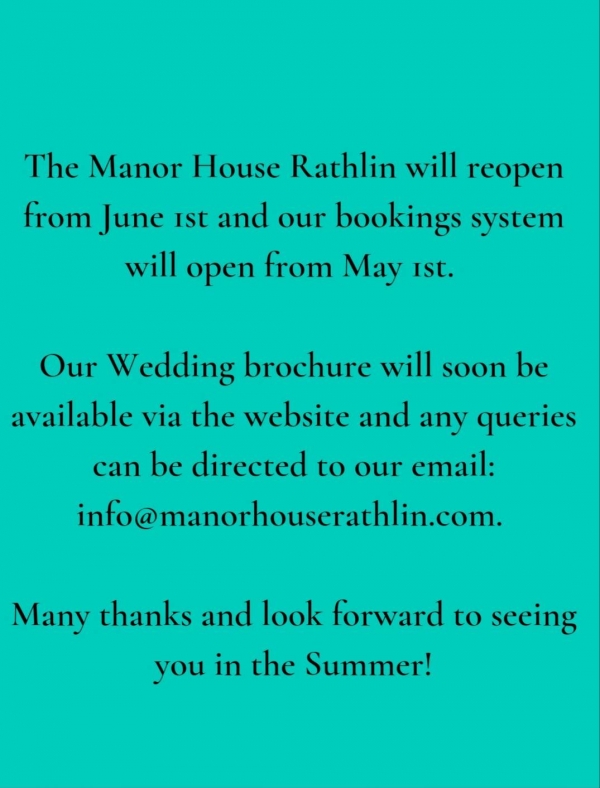 The Manor House will now reopen on the 1st June 2021. We are sorry for any inconvenience caused.
Recently restored and refurbished, The Manor House Rathlin Island is in the jaw-dropping location of Church Bay overlooking the harbour, with stunning panoramic views over the Atlantic Ocean.
Steeped in history, the listed Georgian Manor House built in the 18th Century, comprises a licensed restaurant, eleven guest rooms, and an event space to accommodate forty guests.
Phone: +44 (0) 28 2076 0046
Mobile: +44 (0) 78 8689 3296
Email: info@manorhouserathlin.com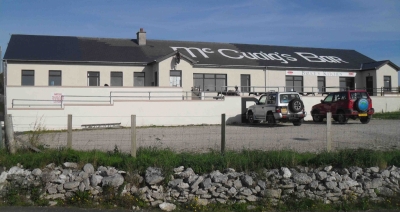 Facebook
*** McCuaig's is now open from 1.00pm-10.00pm (as of Friday 10th July), Monday to Friday, and from 12 noon Saturday and Sunday. ***
"Still on a drinks only basis... We have a new app to download when ordering your drinks (B Express, very easy to use: available for Apple and Android)... Please remember we have strict social distancing measures in place for your protection, hand sanitising points on arrival and in all bathrooms, and a one way system in place."
"We are looking forward to opening again on Wednesday July 8th. I know you will all be happy to follow the plans we will have in place to keep my family, staff, the wider island community & yourselves as safe & healthy as possible. More information will follow. Please call me on
028 2076 0011 any day between 3.30pm & 5.30pm if you have questions."
"We will be open at 3pm daily from Wednesday 8th July & look forward to seeing you then. The kitchen will remain closed, meaning that in compliance with Government guidelines, you will be able to enjoy your drinks outside where a table service only policy will operate. We have been very busy putting measures in place to keep us all safe as well. These will all be explained to you on arrival & I'd really appreciate your co-operation. My staff are behind me 100% in my choice to open, please respect the fact they are putting their own health at risk during every shift. Also, many thanks to the Management & all the Crew of R.I.F.L who have been brilliant in looking after us all. Take care. X"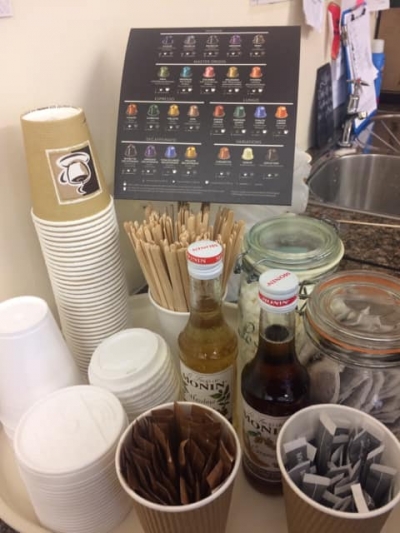 *** New Opening hours: ***
Monday-Saturday: 10.30am-1.00pm & 2.00pm-4.00pm
Closed Sundays
* Please use hand sanitiser provided when you enter the shop.
* Only 2 people at a time in the shop.
* Only 1 member per household if possible.
* No children if possible.
* Please use baskets instead of leaving items on the counter (baskets are cleaned down after every use)
* We have marked out the floor to help you maintain the 2m distancing rule.
* If you can pay by card please do so.
Take away coffee, tea & hot chocolate now available in the shop. Bring in your own cup & get 20p off.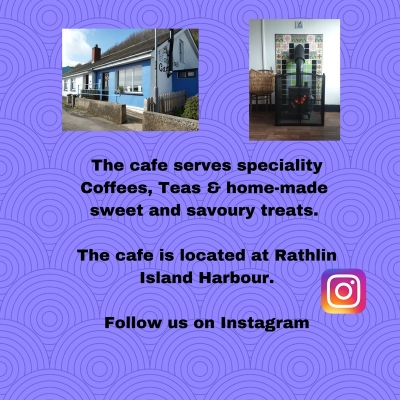 Facebook
The Water Shed Café will remain closed for the rest of the 2020 season due to the Covid-19 pandemic. We look forward to seeing everyone again in safer times.
The Water Shed Café (formerly The Harbour Café) is now open under new management. Situated right by the harbour, the café specialises in savoury and sweet crêpes, as well as homebaked cakes, and a wide variety of teas and coffees.
Phone: Sarah on 075 1735 4990.
Email: watershedcaferathlin@gmail.com