Eating out on Rathlin
Enjoy a bite to eat while you're visiting Rathlin!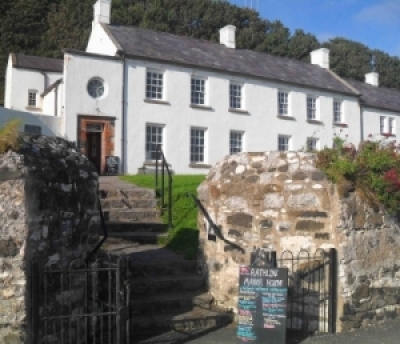 Facebook
Manor House Café & Restaurant.
Recently restored and refurbished, The Manor House Rathlin Island is in the jaw-dropping location of Church Bay overlooking the harbour, with stunning panoramic views over the Atlantic Ocean.
Steeped in history, the listed Georgian Manor House built in the 18th Century, comprises a licensed restaurant, eleven guest rooms, and an event space to accommodate forty guests.
Now under new management, the Manor House is now reopened.
Phone: +44 (0) 28 2076 0046
Mobile: +44 (0) 78 8689 3296
Email: info@manorhouserathlin.com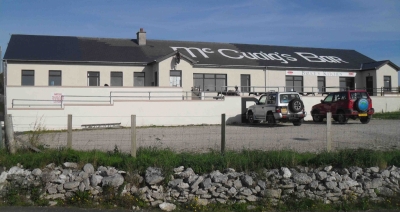 Facebook
McCuaig's - family friendly bar, open seven days a week from 11.00am.
Food served daily from 12pm - 7.30pm.
Craft beers, premium gins & whiskeys.
Baby changing facilities, fee customer wi-fi, pay by card, ATM (charges apply), catering available for weddings, birthdays, etc.
Dogs are not permitted inside the bar, but are welcome outside, on a lead.
Phone: 028 2076 0011.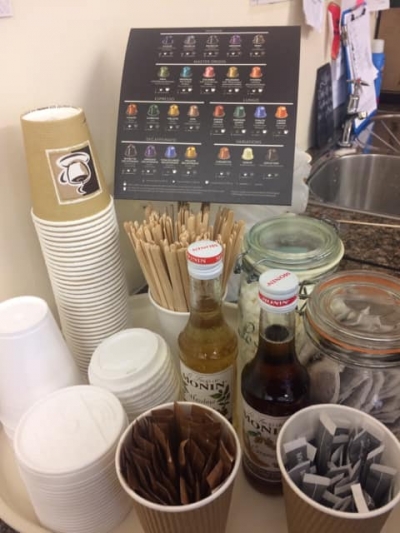 Take away coffee, tea & hot chocolate now available in the shop. Bring in your own cup & get 20p off.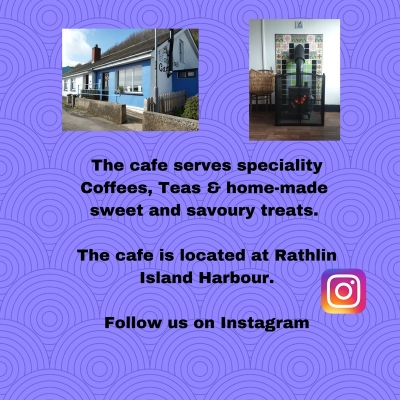 Facebook
The Water Shed Café (formerly The Harbour Café) is now open under new management. Situated right by the harbour, the café specialises in savoury and sweet crêpes, as well as homebaked cakes, and a wide variety of teas and coffees.
The Café is now shut for the winter, and will reopen in the spring.
Phone: Sarah on 075 1735 4990.
Email: watershedcaferathlin@gmail.com