Eating out on Rathlin
Enjoy a bite to eat while you're visiting Rathlin!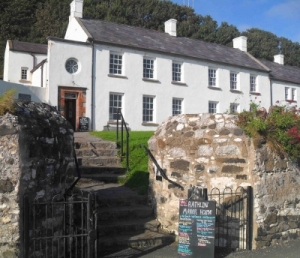 Facebook
Manor House Café & Restaurant.
Recently restored and refurbished, The Manor House Rathlin Island is in the jaw-dropping location of Church Bay overlooking the harbour, with stunning panoramic views over the Atlantic Ocean.
Steeped in history, the listed Georgian Manor House built in the 18th Century, comprises a licensed restaurant, eleven guest rooms, and an event space to accommodate forty guests.
The Manor House has now re-opened, with the new Lighthouse Café and Island Restaurant open for business. Accommodation bookings are also being taken. The Lighthouse Café is open for all day breakfast, lunch and afternoon tea, 11.00am - 4.00pm, Monday to Saturday, and the Island Restaurant is open for evening meals on Saturdays 6.30pm - 9.00pm and lunches on Sundays, 12.00pm - 6.00pm. To reserve a table in the Island Restaurant, ring 028 2076 0046.
Phone: +44 (0) 28 2076 0046
Mobile: +44 (0) 78 8689 3296
Email: info@manorhouserathlin.com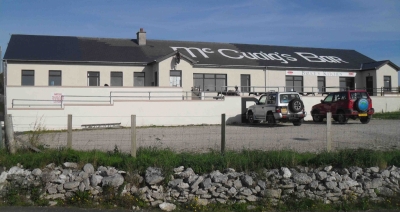 Facebook
McCuaig's Bar - under new management since March 2015 - is open year round, and is open from 11.00am seven days a week.
The kitchen is now generally closed for the winter season. For visiting groups, etc. please contact McCuaig's to see about making special food arrangements.
Food is available on Friday evenings, 5.00pm-7.00pm - call in or order over the phone. Eat in or take out.
Phone: 028 2076 0011.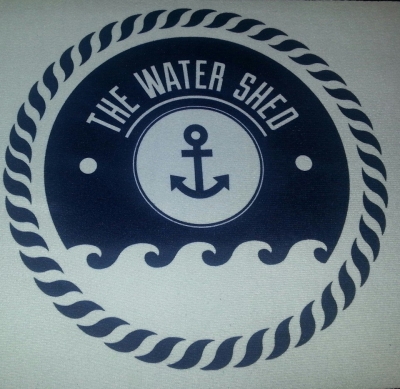 Facebook
The Water Shed Café (formerly The Harbour Café) is now open under new management. Situated right by the harbour, the café serves a wide variety of food, teas and coffees.
The café will reopen for the season on Friday 14th April.
Phone: Sarah on 075 1735 4990.
Email: watershedcaferathlin@gmail.com