St Patrick's Day Celebrations at the Manor House
Event date:
Sunday, March 17, 2019 - 13:00
ST PATRICK'S DAY CELEBRATIONS AT THE MANOR HOUSE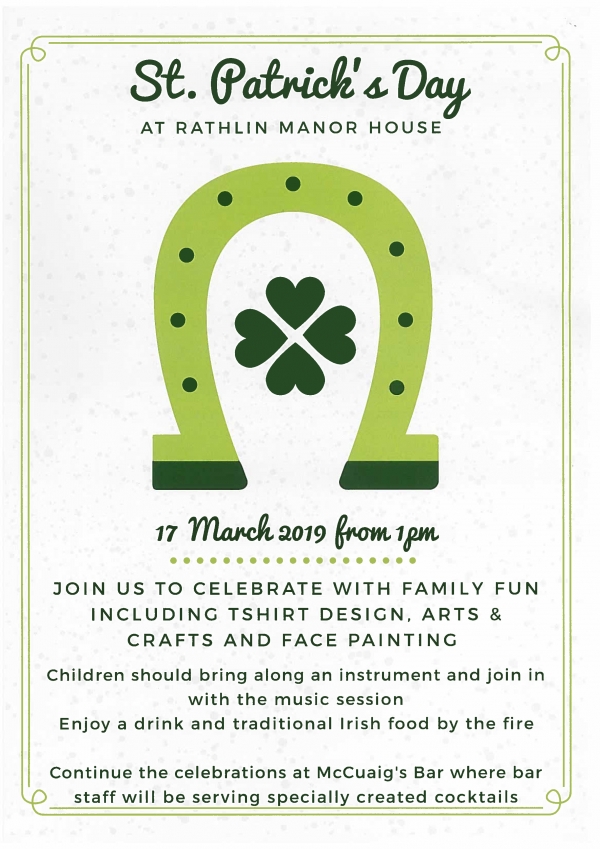 Family Friendly Event
Children are invited to come along for some leprechaun themed crafts! Have your face painted, design a t-shirt and make a St Brigid's Cross. Children should bring a musical instrument of their choosing, to participate in the music session which will commence at 2.00pm. Local musicians will perform a few tunes and everyone is welcome to join in.
1.00pm
Sunday 17th March
Manor House