Ancient DNA Talk
Thursday 5 December 2019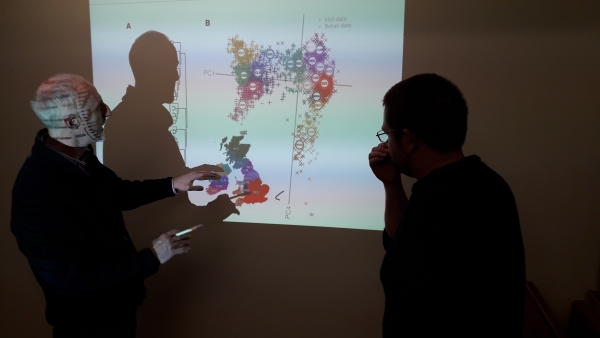 Dan and Nic discussing one of Dan's slides.
Over twenty Rathlin residents ventured out on a very cold winter's evening last Monday to listen to Professor Dan Bradley of Trinity College Dublin talk about ancient Irish DNA, and in particular about what has been learned from the DNA extracted from bodies buried on Rathlin from the Bronze Age to the Vikings. Hosted by Nic Wright of Causeway Coast & Glens Borough Council Museums Service, the event both added to the series of workshops in the genealogical and oral history vein that have been held on Rathlin over the last year or so, and gave members of the community the opportunity to register their interest in further DNA testing.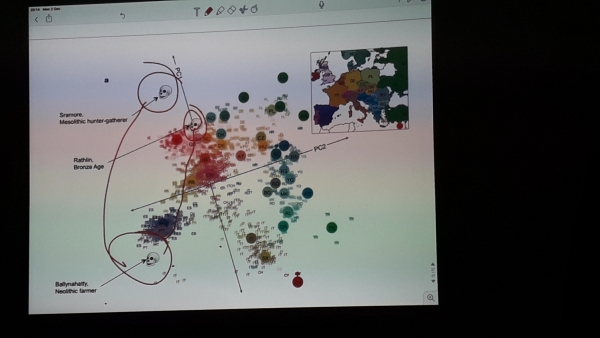 Many thanks to Nic and to Dan for his very interesting and well received talk, which clearly explained the genetic origins of people who lived on Rathlin around 4,000 years ago, and how they relate to modern populations.