Good Relations and Conflict Management Training Opportunities
Monday 13 January 2020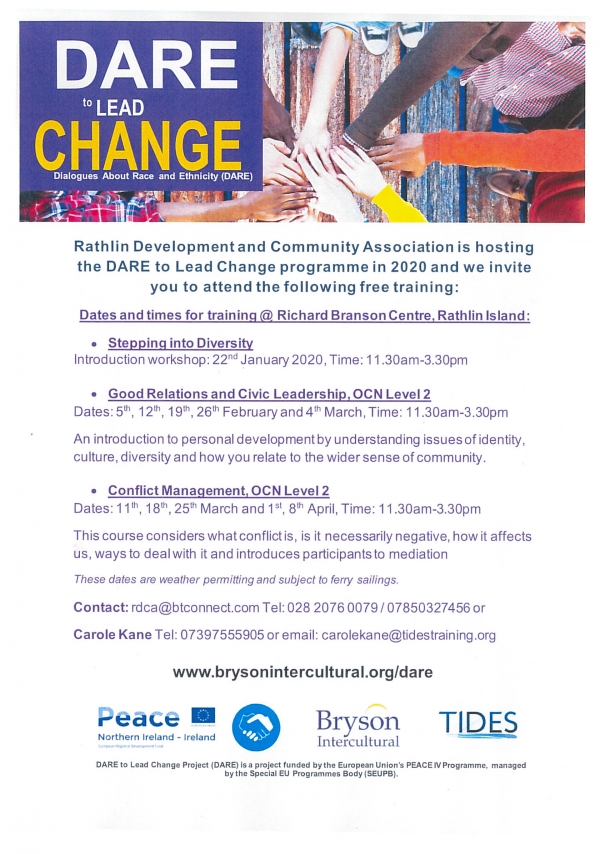 The RDCA is hosting a series of training programmes in association with DARE to Lead Change, a project funded by the European Union's PEACE IV Programme, managed by the Special EU Programmes Body.
The training starts with an introductory workshop, "Stepping into Diversity", on Wednesday 22nd January, and continues between February and April, with two strands: "Good Relations and Civic Leadership", and "Conflict Management", both of which lead to OCN Level 2 qualifications on successful completion.
The Good Relations and Civic Leadership programme covers "issues of identity, culture, diversity and how you relate to the wider sense of community", while the Conflict Management programme examines conflict and how it affects people, and intruduces participants to mediation.
To book a place on either strand, please contact the Resource Centre, and for more information see here, or contact the trainer Carole Kane on carolekane@tidestraining.org.