Halloween Festival 2010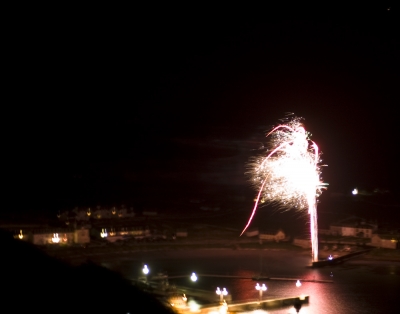 Photo: Tom McDonnell
Monday 1 November 2010
Many thanks to all those who took part in the Halloween festivities at the weekend.
The spooky storytelling, children's fancy dress walk, fireworks, bonfire and party in the pub, all made for a highly enjoyable night for all. Thanks are due to everyone who worked to make the night, including the fireworks firing team, the island's volunteer Coastguard and Fire Service teams, everyone in the pub especially for all the food, and of course everyone who dressed up.
If anyone has any photos they would like us to put up on the site, then please email them to us at the usual address.
---