Ministerial Forum 2022
Thursday 8th September 2022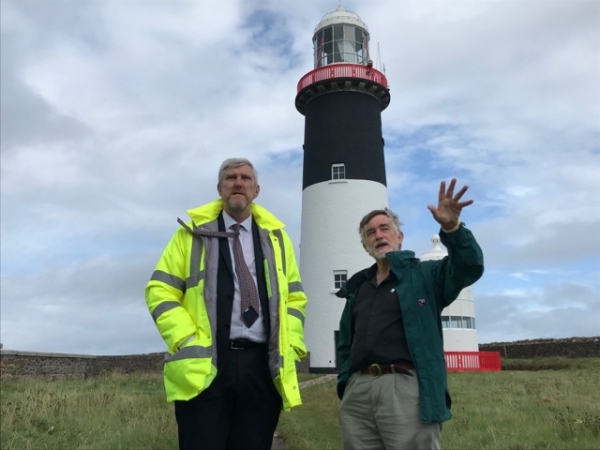 The RDCA Committee welcomes the comments from Department for Infrastructure Minister John O'Dowd who visited the island yesterday for the annual Ministerial Forum. Minister O'Dowd expressed his continuing support for Rathlin's sustainability strategy, as well as for the East Light project.
The Committee is grateful to Minister O'Dowd and all the representatives from various government departments and agencies for their attendance at the forum, and for their vital support for Rathlin over the years. This was the first Ministerial Forum held post-Covid, and it was noted how important and refreshing it was to have everyone meeting face-to-face, and on the island, after an extended period of online meetings.
Minister O'Dowd said: "Rathlin islanders are committed to making Rathlin a carbon neutral island and I want to ensure that Rathlin is supported to grow in a green and sustainable manner. Sustainable island life is not inevitable and requires focus and support. The challenges faced by the island and the islanders are different and need to be addressed in a different way. The partnership approach which has been developed in respect of the Policy and Action Plan for the island is delivering results for the island and I am keen to continue to support that approach. On my visit today I was also shown around the East Lighthouse and heard about the community's exciting plans for the site. I am keen to support this project which builds on the support my Department is providing for an e-transport scheme on the island."