Rathlin Run Thanks
Thursday 1st September 2022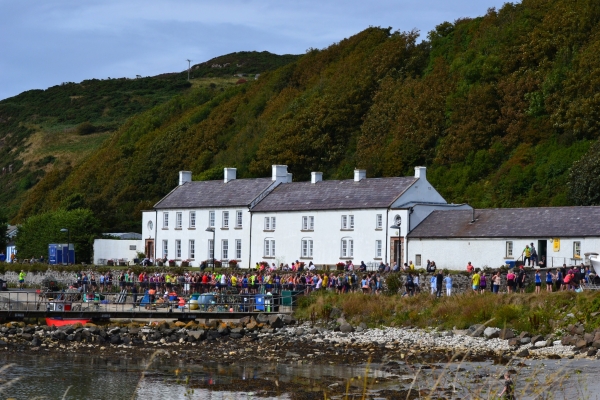 Runners gather for the starts of the two races.
The island welcomed back the Rathlin Run event last Saturday 27th August. This year was the 20th annual occasion of the run, and while a reduced capacity version of the event had been held last year, this year's run felt like a proper return to pre-Covid activities and atmosphere, and was all the more welcome for that.
Race director Ryan Maxwell contacted us to thank everyone on the island involved in helping this year's race be the success that it was. "Based on the comments I have read and people I have spoken to, I think this year's event followed previous years in being successful and that was down to everyone (...) the help and support from everyone on the island made it a great day, and hopefully a great weekend. We really could not do it without the support of everyone!"
The Rathlin Run has long been a popular event on the island, and recent years have seen more and more Rathlin residents compete in both the 5K and the 10 mile races. Next year's run has already been pencilled in, and the date for your diary is Saturday 26th August 2023!