Visit of sustainable tourism expert Manda Brookman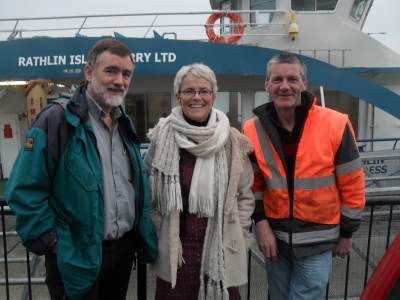 Thursday 15 November 2012
After a couple of meetings this summer, it was agreed to invite someone along to Rathlin with experience elsewhere in helping small businesses make the best of local opportunities and developing services for local and visiting customers.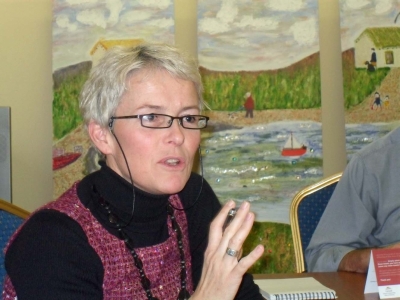 Manda Brookman is the Director of CoaST: One Planet Tourism Network, an independent social enterprise leading sustainable tourism in the Cornwall area and beyond. Manda has also lived and worked in the Orkneys. Some of us met Manda at a conference in Ballymena and were impressed by her work with small businesses and tourist service providers, and then particularly by her immediate interest in and understanding of Rathlin and our own issues. Manda agreed to spend 3 days with us, meeting individually with those trying to manage their own businesses and facilitating a couple of sessions for us all to see how we might help each other move forward in difficult times.
Manda spent all day Monday and Tuesday and Wednesday up to the last ferry on the island, spending the time meeting people individually and in groups, and visiting many of the business premises on the island. Those who were able to invest some time with Manda found the opportunities highly valuable. Manda left the island full of enthusiasm and admiration for much she had seen here and for the people she met, and encouraged by the huge potential for sensible development.
A business and tourism support group has been meeting since Manda's visit, and intends to continue meeting over the winter to look at practical ways for mutual support and making small steps forward for the island's tourism and small businesses.