Official Opening of the Gort Beag Houses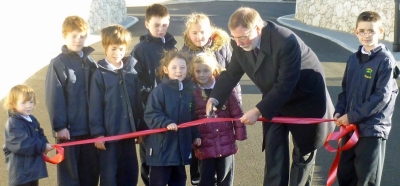 Minister McCausland with the pupils of St Mary's cutting the ribbon
Thursday 10 October 2013
Social Development Minister Nelson McCausland MLA visited the island today to offically open the Gort Beag social housing development.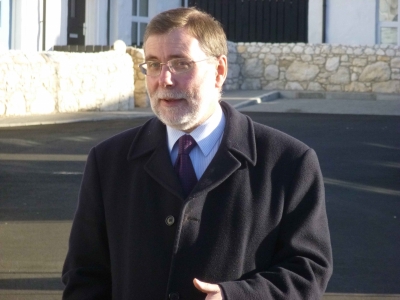 Minister McCausland speaking at the opening
The whole Rathlin community is delighted and grateful for this investment in the sustainability of the island, and the new residents are happily settling in to their new homes.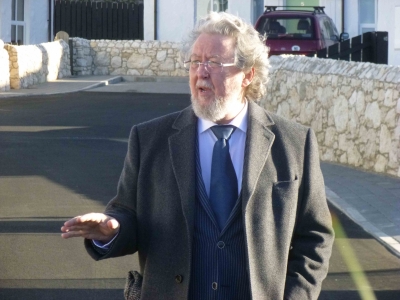 Martin Doherty, Chair of Apex Housing Association
The RDCA would again like to thank the Department for Social Development, the Housing Executive, Apex Housing Association, Rathlin Island Ferry Ltd, Donoghmore Construction and the other contractors, and of course the whole island community for all their support and co-operation before and during this major project, and would like to wish the new residents of Gort Beag all the best for the future.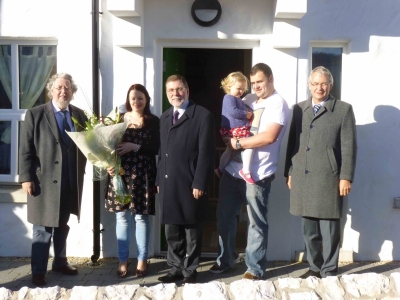 Some of the visitors at Ciaran and Bonnie's house in Gort Beag